The 290 Classic is our big seller: a boat with legendary sea handling, walk-around and berths for two people.
OUR ALL-ROUND BOAT AND BIG SELLER
"The boat with legendary sea handling"
The Brandskär 290 Classic is our definitive big seller, and was made to plug the gap between the more basic 28, and the large and cozy 310. The same team that developed the hull for the 310 with Janne was involved, developing the now legendary hull of the 290 Classic (as well as the 290 NG). The 290 Classic is a boat with a fixed roof and canopy, designed to make it easy to handle by yourself if you need to. The ability to walk around the cabin, and the solution for keeping the deck dry, even in adverse weather conditions, is also found on the 290 Classic. It also has a straightforward berthing solution for two people, as well as a small bathroom. Since the 290 Classic is smaller and lighter than the 310, it has a smaller motor, and the fantastic hull means the boat can move safely, even at high speeds of around 35–40 knots.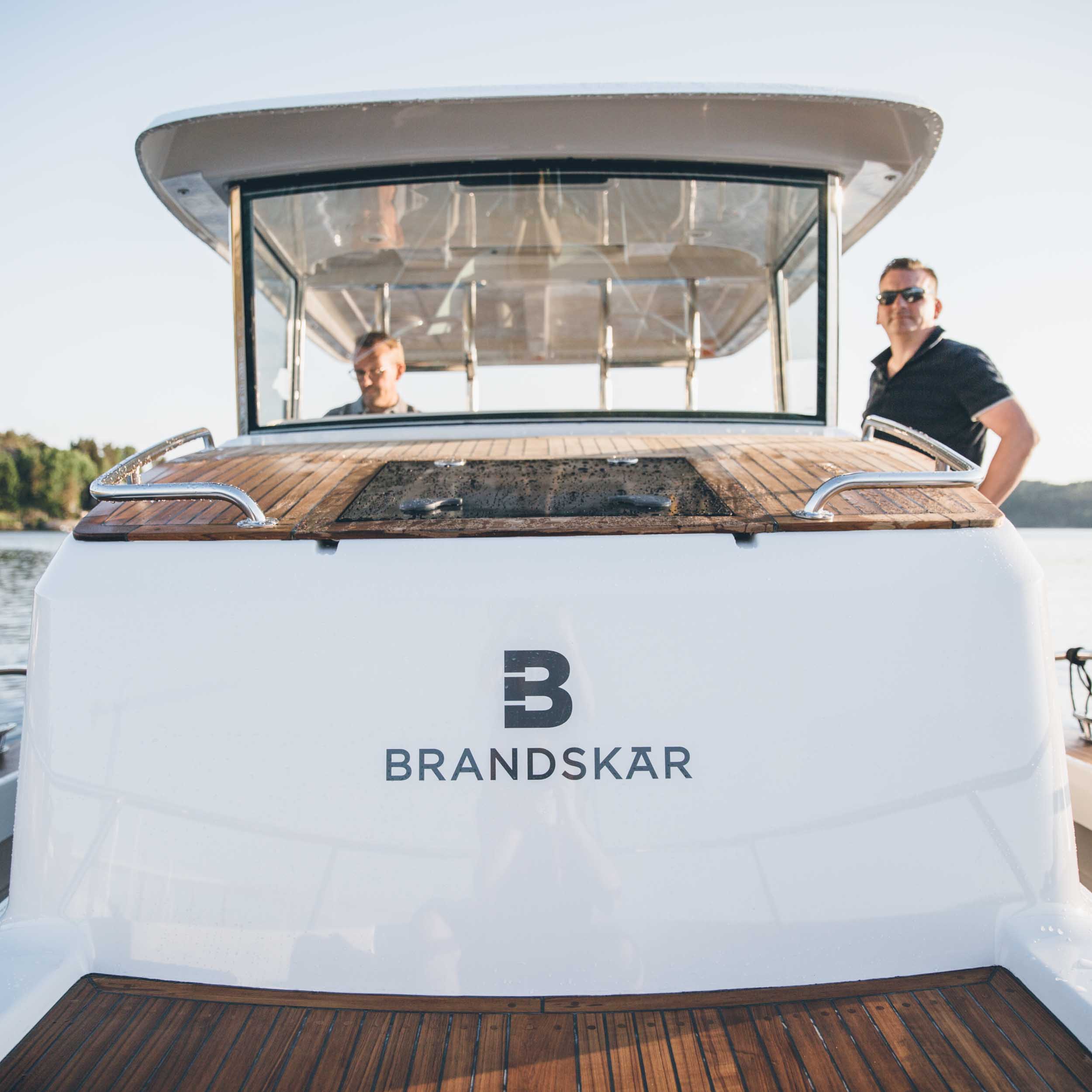 ---
Want to experience a Brandskär for yourself?
Just like the sea, it's best to experience a Brandskär for yourself. Contact us for a private test drive and visit to our yard on Vindön