Hardtop and canopy or cabin, with smart solutions, four berths, and adequate space for up to 13 people
OUR BIGGEST BOAT YET, BUILT TO BE USED
"Large and cozy, with optional cabin"
The 310 was produced as a natural evolution of the 28: a bigger boat with an optional cabin, fixed bathroom, and sleeping facilities. In order to maintain the fantastic sea handling capabilities of the 28, a hull was developed for the 310 in collaboration with recognized hydrodynamics experts. The result speaks for itself, and when the boat was launched in 2006, it was just as unfazed by rough seas as you had come to expect of a Brandskär. This, along with smart solutions, four berths, and adequate space for up to 13 people, has made the 310 popular with both private individuals and companies.
The 310 is available either with a hardtop and canopy as standard, or with a fixed cabin (310H)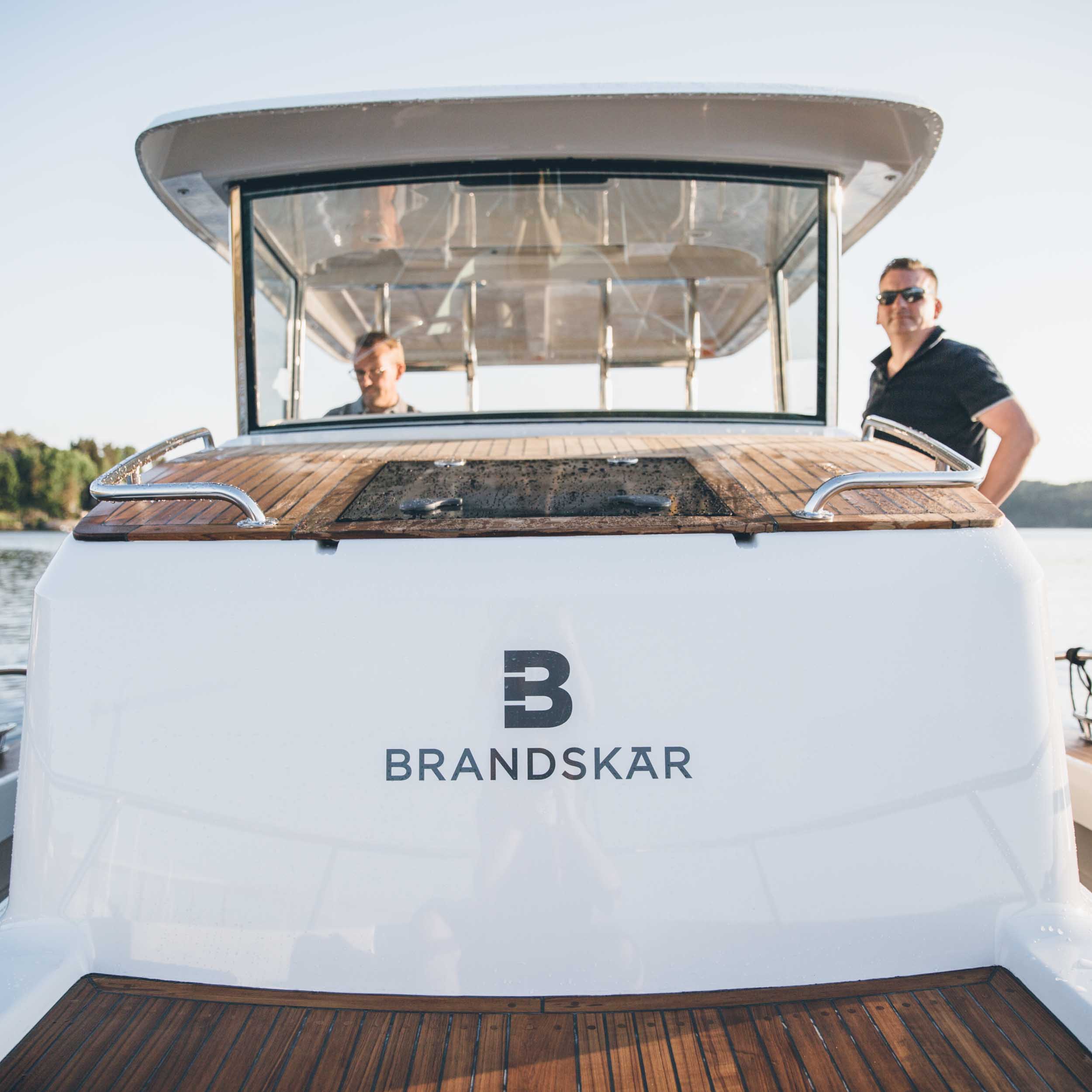 ---
Want to experience a Brandskär for yourself?
Just like the sea, it's best to experience a Brandskär for yourself. Contact us for a private test drive and visit to our yard on Vindön